Building Trust Through Experience
The Amesbury leadership team has over 50 years of combined experience developing, constructing and managing multi-family and commercial real estate in the Texas, Louisiana and Tennessee markets. Amesbury's proven success has established an uncompromising level of trust with its client base which is made up of the industry's most sophisticated real estate investors. With a stable, experienced, and committed team who live, work and specialize in our core markets, Amesbury Management provides its investors, partners, associates and residents with the depth of experience necessary to create superior value.
EXPERTISE IN MANY MARKET CYCLES
As a result of our past success during all market cycles, investors, clients and residents trust that Amesbury Management will take care of them. Our long standing focus in key target markets gives us unmatched market insight, the ability to quickly respond to market indicators, and the unique positioning that allows us to see opportunities where others may not and to use that opportunity to create superior value.
Our depth of multi-family and commercial experience gives our clients the confidence of working with a leader. We offer the resources, local market knowledge, wisdom and staying power to successfully invest, operate, develop, manage and maximize value to our real estate investments. We capitalize on the highs, work through adverse conditions and continue to innovate, execute and evolve through it all.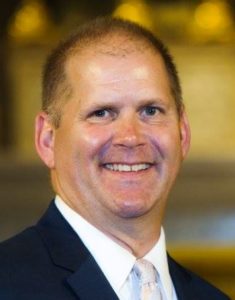 Robert Peek, founder of Amesbury Companies, graduated with a Finance degree from Louisiana State University and has over 28 years in the commercial & multi-family Industry specializing in development, acquisitions, finance, property management and brokerage. Robert is responsible for the leadership of all Amesbury entities as well as advancing the company's strategic initiatives.
He has owned and developed Class A multi-family developments throughout the states of Texas, Louisiana and Tennessee, where he also holds real estate broker licenses. Throughout his career, Robert has experienced all aspects of a complete real estate cycle and through this experience has acquired the skills necessary to maximize asset value regardless of market conditions.
Robert is an active member of the Institute of Real Estate Management (IREM) and has served as board member of the Commercial Investment Division (CID) of the Baton Rouge Association of Realtors and the Baton Rouge Growth Coalition. Robert's dedication to hard work and his innate ability to complete difficult tasks have allowed Amesbury Companies to become a regional industry leader.
Phone: 225-757-7111
Email: robert@amesburycompanies.com